This is your subject guide for the course, Doctrine of Christ,
a study of the unique person of Christ. His preexistence and incarnation through the virgin birth; His divinity and humanity and the relationship between them; the meaning and implications of His life, death, and resurrection; His role in human salvation; and the Christian experience of salvation, focusing on the relationship between justification and sanctification.
Click the links for more information.

Dionisio Tuapin Jr
Bibliographic Services Librarian
Tel: 46 4144405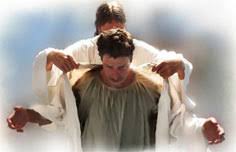 Leslie Hardinge Library Catalog
Suggested Search Terms and Subject Headings
Use the following search terms and subject headings to find resources on Doctrine of Christ.
Revised: Nov 28th 2017